The yoga of the Jedi
Mastering Transitions
Doron Hanoch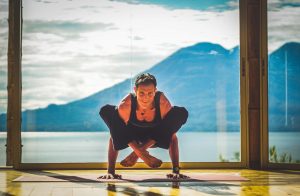 Saturday, May 26th
15-18
Transitions are happening every moment in our life. Learning to gain power and focus to move through our practice, is a great tool for dealing with transitions in our life. Learn how to transitioning more gracefully, with ease, calm and alertness. We will practice while harnessing the power of tristana (ashtanga pillars) and dharana – mind focus. Vinyasa yoga with a Zen mastermind. Combine the two to become a peaceful Jedi.
May the force be with you! (or at least join us to learn how to harness it!).
Some of the things you will learn:
Understand better how to do jump through and jump back
Learn how to move into standing balancing poses gracefully and steadily
Improve stability and floating abilities between poses
Improved use of badges and drsti, gaze and energy centers
Learn how to move through poses with more awareness and ease
Learn how to make your asana practice into a moving meditation
Transitioning correctly between poses helps strengthen your body and focus your mind. This will be a practice with lots of tips total your practice to the next level.
180nis for studio members, 220nis for non-studio members