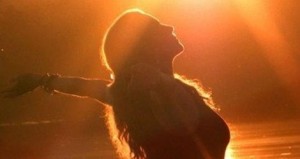 Rebirthing
Conscious Breathing – A journey inwards
Nimrod Kaufman
Saturday Aug 9th
15-18
What does breathing mean to me? How do I breathe? What is the form, or pattern of my breath? What is the power my breath holds in creating my reality? In what way is my breath affected by my mental and emotional state, and how can I use it in order to transform them? How can I use my breath in order to FEEL more? How can I use my breath as a decision-making tool?
The answers to all of these questions and more will be revealed to us in a 3 hour breathing workshop, which will take us on a magical journey deep within ourselves. With practicing conscious breathing, we will come to know and experience ourselves at our fullest, discover the source of our power and strengthen our connection to life itself.
This is an opportunity to release any obstructions from ourselves, and recharge. To let go of all of the unnecessary tension from our bodies, and make room for relaxation, confidence, focus and balance
Rebirthing is a safe and gentle method of treatment and healing, founded by Wilhelm Reich and Alexander Lowen. This method has an immediate affect and helps treat and release conditions such as anxiety, stress, depression and dealing with past traumas. Rebirthing is a unique tool that promotes personal growth and development, helps attain greater focus and clarity within ourselves, and enhances our joy of life and overall energy and productivity.
We will practice deep and rhythmic circular breathing. We will set aside our thoughts and let go of self-criticism, while strongly connecting to the flow of our feelings and emotions that emanate from deep within our subconscious.
We will learn to identify and change incorrect breath patterns, such as: holding of the breath, superficial breathing, breathing without utilizing the diaphragm etc. and thus, gain a powerful and effective tool that will allow us to live our life with full awareness and connection to our emotions.
Nimrod Kaufman– Biodynamic/Circular breath therapist, provides extensive growth and awareness therapeutic treatments and guidance for individuals, groups and workshops. Consultant in career management and decision making processes. MA in Management Consulting, BA in Psychology and Philosophy.
100 NIS for students of the studio
120 NIS for students from outside the studio